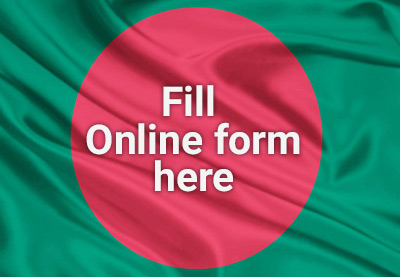 IMPORTANT
Beware of Touts / Agents and Fake Visa promises.
While filling forms – it is COMPULSORY to fill in stay address in Bangladesh.
Ensure you fill in correct form as per purpose of Visit.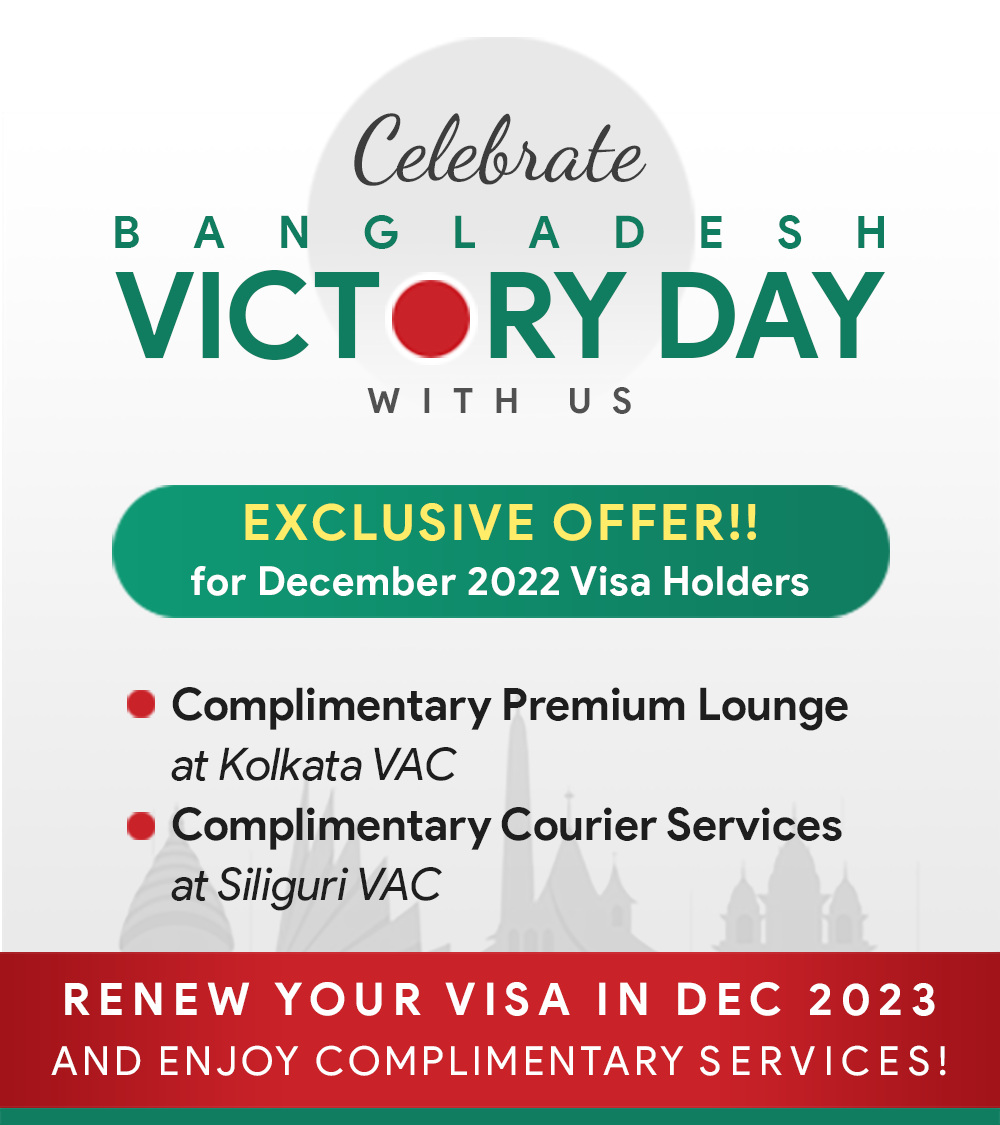 Intern Research Visa
General Requirements for all Categories:
1. Filled-in online application Form
2. Photographs (Size 45x35mm and recent one); 02 copies (Photo is mandatory with white background )
3. Valid Passport
4. Payment receipt of Visa fee (No fee is required for Indian citizen). For countries (other than India) Visa fee is applicable.
5. Old Passport required if any
While filling in online, we suggest that you have the following information on hand-
1. Valid Passport
2. 45x35mm digital photo in jpeg format, maximum size is 300kb
3. Address in Bangladesh (should consist details of Village, Post Office, Police Station, District, Pincode, City and Country)
4. Email Address
REQUIREMENTS FOR INTERN/ RESEARCH VISA (R) VISA
Who are eligible
Participants in internship/ Research / training at any approved organization/institution
Arrival / travel purpose
Research / training / Internship etc.
Essential Documents to issue
All documents for Tourist Visa.
Request of concerned institution/organization and recommendation of Ministry concerned.
Essential Documents to extend
Recommendation of appointing authority, positive verification report from police and NSI.
Visa Wherever you want
How to apply for your visa
Our Branches
Kolkata-
1st Floor, Plot No. 15
(Infinium Digi Space)
CP Block, Sector 5, Salt Lake,
Kolkata - 700091
Email: info@bdvisa.com
Telephone: +91-7289000071
Siliguri-
Sonali Bank White House 304/3 ,
Sevoke Road, P.S: SILIGURI - 734001
Form Filling Centre at Siliguri-
Shop No. 30 & 31,
2nd Floor International Market,
Sevok Road (Near Pani Tanki More).
Siliguri - 734001