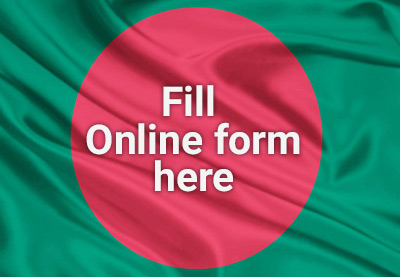 IMPORTANT
Beware of Touts / Agents and Fake Visa promises.
While filling forms – it is COMPULSORY to fill in stay address in Bangladesh.
Ensure you fill in correct form as per purpose of Visit.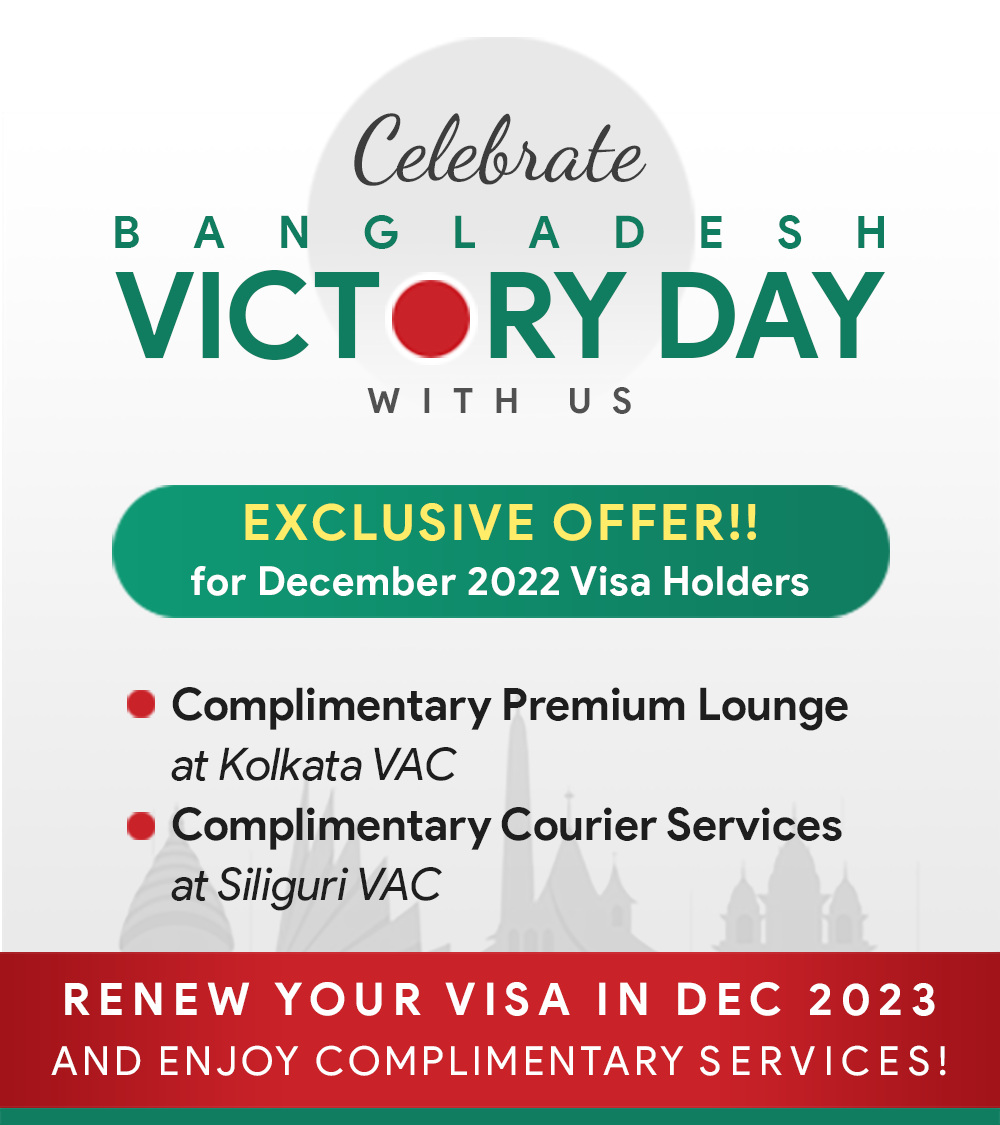 WELCOME TO OFFICIAL BANGLADESH VISA APPLICATION CENTRE (BDVAC)
Welcome to the website (bdvisa.com) of The Bangladeshi Visa Application Centre (BDVAC). We are the only outsourced agency of the Bangladesh Deputy High Commission, Kolkata for accepting Bangladeshi visa applications from Indian/Foreign National visa seekers (except Diplomatic and Official passports) and to return the processed passports to the applicants.
Please note that our role in accepting and returning the processed passports is purely administrative in nature, it has no impact or bearing on the outcome or the processing of visa applications. These are the sole prerogatives of the Bangladesh Deputy High Commission, Kolkata and their decision is final in the matter.
Applicants are solely responsible for the applications they submit and the information they provide. Any false documents or other misrepresentation of information in support of their visa application is bound to have a direct impact on the outcome of their application by the Bangladesh Deputy High Commission, Kolkata. Applicants are also advised to plan their trips to Bangladesh only after an appropriate visa has been procured.
Visa Wherever you want
How to apply for your visa
Our Branches
Kolkata-
1st Floor, Plot No. 15
(Infinium Digi Space)
CP Block, Sector 5, Salt Lake,
Kolkata - 700091
Email: info@bdvisa.com
Telephone: +91-7289000071
Siliguri-
Sonali Bank White House 304/3 ,
Sevoke Road, P.S: SILIGURI - 734001
Form Filling Centre at Siliguri-
Shop No. 30 & 31,
2nd Floor International Market,
Sevok Road (Near Pani Tanki More).
Siliguri - 734001