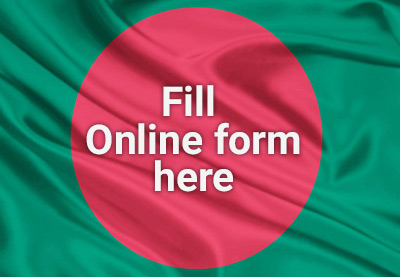 IMPORTANT
Beware of Touts / Agents and Fake Visa promises.
While filling forms – it is COMPULSORY to fill in stay address in Bangladesh.
Ensure you fill in correct form as per purpose of Visit.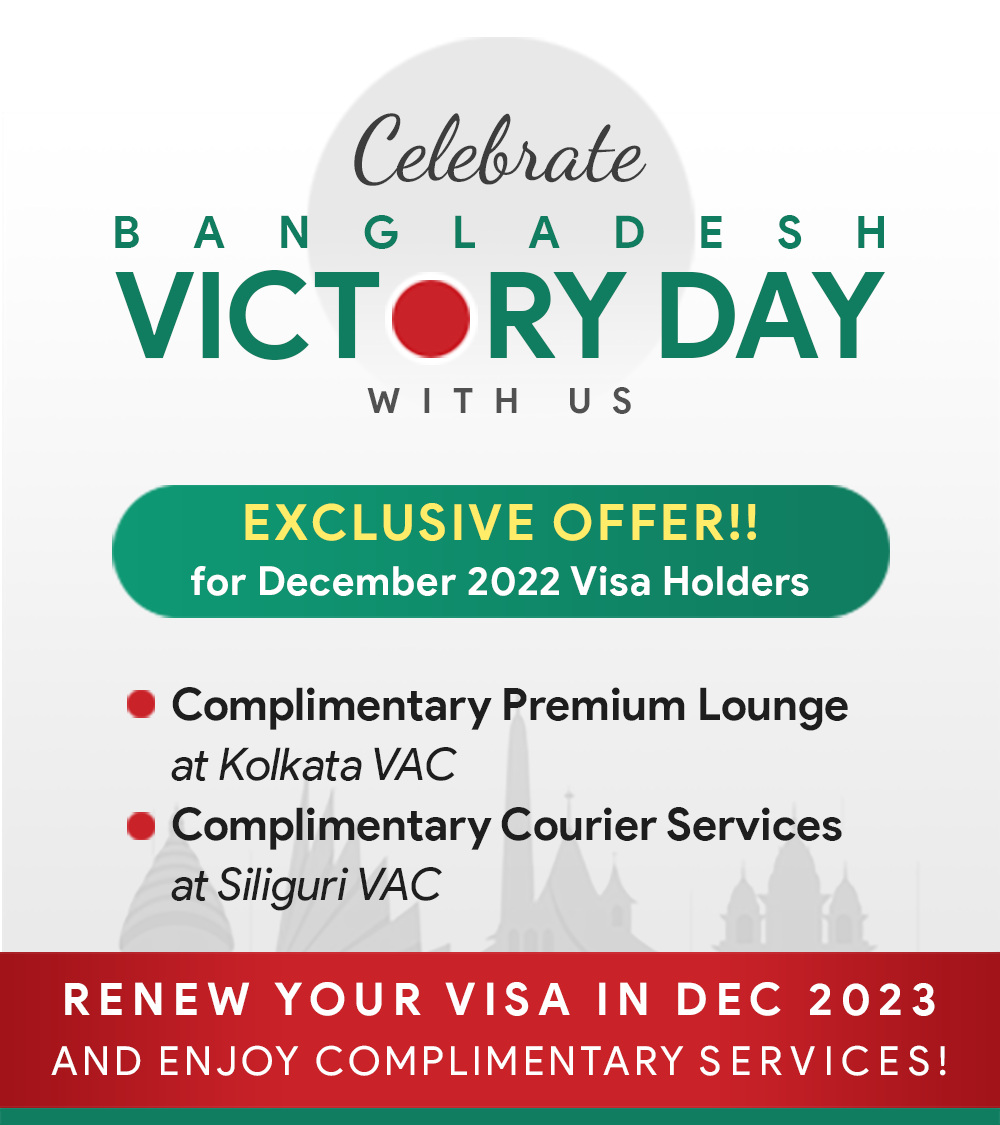 Bangladesh Economy
Bangladesh, an economy of stability and consistent growth, is a prosperous destination of business and investment from all over the world. The generous incentive for entrepreneurs and investors, business friendly tax and tariff regime, abundance of skilled and semi-skilled and unskilled manpower, presence of a continental consumer and local market, wide connectivity to neighboring economies and growth centers, rapidly declining poverty rate, exponential increase of data and tele-communication and above all welcoming attitude of people and government makes Bangladesh a distinct land of productivity and value addition.
Overcoming all sorts of hindrance and impediments, Bangladesh is graduating to a middle-income economy bolstering the promise of good governance and welfare maximization.
Basic Economic Facts
Abbreviations: USD= United States Dollar, INR=Indian Rupee, Tk=Taka, BES=Bangladesh Economic Survey, Published by Ministry of Finance in June 2014, GDP=Gross Domestic Product, BB=Bangladesh Bank, EPB=Export Promotion Bureau, Bangladesh, LFS=Labour Force Survey (2010)
Financial Year: 1 July to 30 June
Name of the Currency:Taka
Number of Sea ports in Operation: 2 (Two) Chittagong and Mongla
Number of Land Ports: 20 (Twenty)
Number of International airport: 3 (three)
Exchange rate for 1 USD for Taka: 1 USD=Tk 77.80 (BB, 2015)
Exchange Rate for 1 INR for Taka: 1.21 Taka (BB, 2015)
GDP Growth:6.51% (Budget Documents)
Per Capita Income:USD 1316 (Budget Documents)
Distribution of GDP:Agriculture and forestry:12.68% , Industry:29.61% , Service: 54.05%(BES)
Inflation (Monthly average, as on December, 2014): 6.32%(BB)
Total Export (up to June, 2014):USD 30.12 billion (EPB, on the basis of 1USD=77.63 Tk)
Total Import by Cash financing in 2013-14:USD 30.05 billion (BB)
Extreme Poverty Percentage:7.92% (Budget Documents)
Poverty Percentage in General:22.40% (Budget Documents)
Total Labour force:50.41 Million (LFS cited in BES)
Average Expected Life Per citizen:70.7 years (Budget Documents)
Foreign Remittance (2013-14 FY):USD 14228. 26 Million
Foreign Exchange Reserve: USD 24.01 billion Million (as on June, 2015, source (BB)
Tele Density: 80.1% (Budget Documents)
Number of scheduled Banks: 56 (BB)
Number of Foreign incorporated Bank: 09
Besides a very promising statistics and indicator profile, Bangladesh also has a wide range of export diversity and Import experience. Readymade garments, Leather & leather products, Jute, Vegetables, Fish, Frozen foods, Cloths, Home textile, Information and Communication Technology products and services, Life style items are major commodities in Bangladesh Export Basket. As Bangladesh is a free market economy, its borders are welcoming for import of goods and services.
Visa Wherever you want
How to apply for your visa
Our Branches
Kolkata-
1st Floor, Plot No. 15
(Infinium Digi Space)
CP Block, Sector 5, Salt Lake,
Kolkata - 700091
Email: info@bdvisa.com
Telephone: +91-7289000071
Siliguri-
Sonali Bank White House 304/3 ,
Sevoke Road, P.S: SILIGURI - 734001
Form Filling Centre at Siliguri-
Shop No. 30 & 31,
2nd Floor International Market,
Sevok Road (Near Pani Tanki More).
Siliguri - 734001