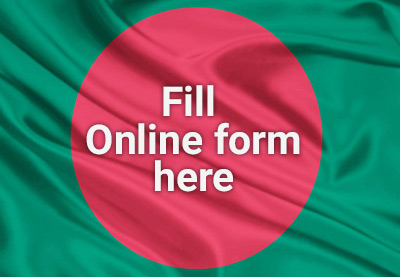 IMPORTANT
Beware of Touts / Agents and Fake Visa promises.
While filling forms – it is COMPULSORY to fill in stay address in Bangladesh.
Ensure you fill in correct form as per purpose of Visit.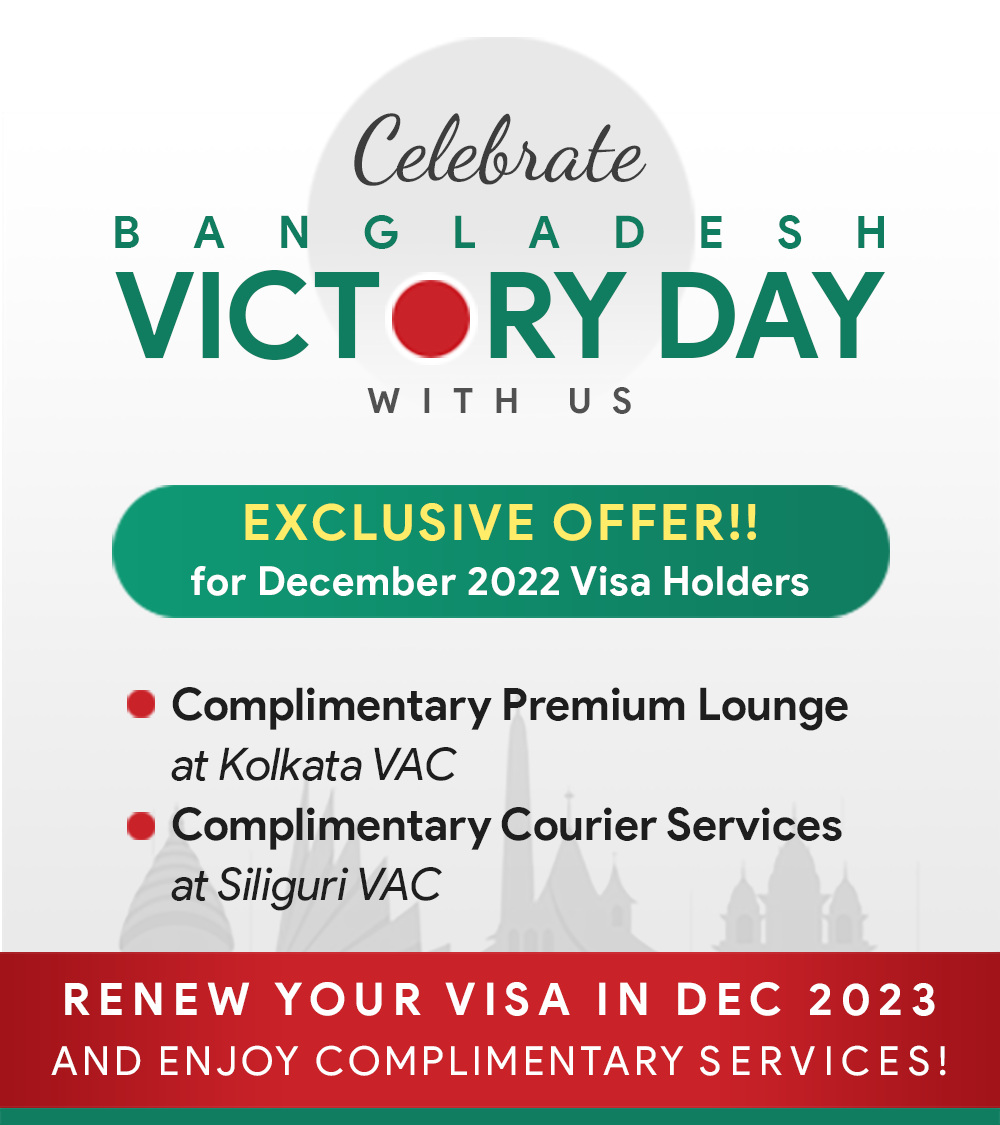 About Bangladesh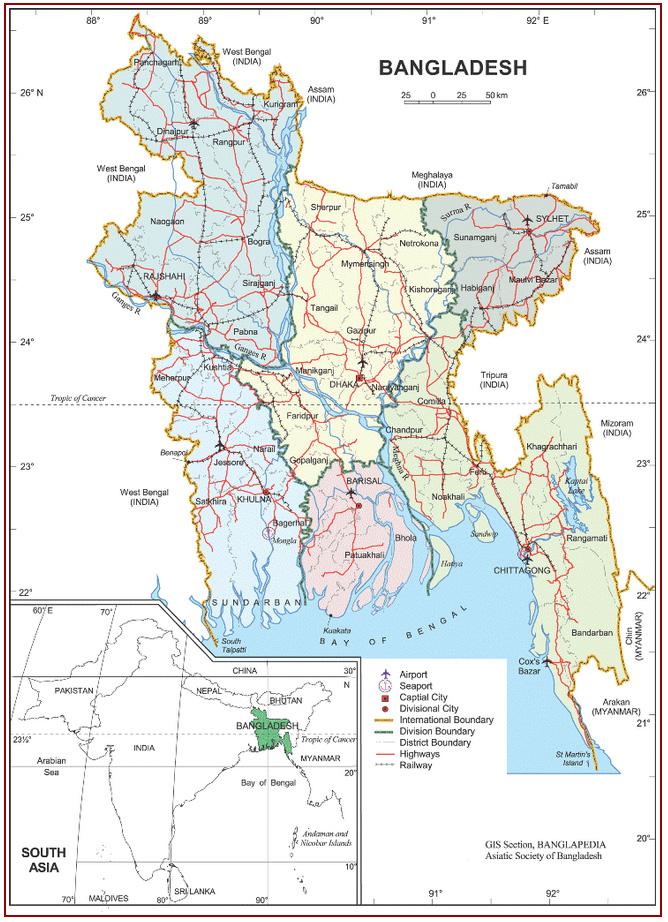 Basic Facts of Bangladesh
Bangladesh emerged as an independent and sovereign country on 16 December 1971 following a nine-month war of liberation. Dhaka (previously spelt Dacca) is its capital.
INFORMATION BRIEF
Official name People's Republic of Bangladesh (Gana Prajatantri Bangladesh)
Capital Dhaka.
Government Parliamentary form of government, president is head of the State and prime minister is head of government.
Time GMT +6.00 hours
Area and boundaries Area: 147,570 sq km. Boundaries: west bengal (India) on the west; West Bengal,assam and Meghalaya (all the Indian states) on the north; Indian states of Assam, tripura and Mizoram together with Myanmar on the east; and bay of bengal on the south. The total length of the land border is about 4,246 km, of which 93.9% is shared with India and the rest 6% with Myanmar. Limit of territorial water is 12 nautical miles (22.22 km) and the area of the high seas extending to 200 nautical miles (370.40 km) measured from the baselines constitutes the Exclusive Economic Zone (EEZ).
Administrative units division 6 (Dhaka, chittagong, khulna, rajshahi, barisal, sylhet); district 64; upazila and thana 507, union 4,484, mouza 59,990, village 87,319; city corporation 6(Dhaka, Chittagong, Khulna, Rajshahi, Sylhet, Barisal); municipality 223.
Physiography A humid lowlying alluvial region, Bangladesh is composed mainly of the great combined delta of the Ganges-Brahmaputra-Meghna rivers. It is one of the largest deltas in the world. The monotony of flatness has been relieved inland by two elevated tracts - the madhupur and the barind tracts, and on the northeast and southeast by rows of hills. Some 75% of the land is less than 3m above mean sea level (MSL) and vulnerable to floods and cyclones. The maximum elevation is 1,280m above MSL at Saichal Range in rangamati district. Tajingdong is the highest peak and called as Bijoy.
Visa Wherever you want
How to apply for your visa
Our Branches
Kolkata-
1st Floor, Plot No. 15
(Infinium Digi Space)
CP Block, Sector 5, Salt Lake,
Kolkata - 700091
Email: info@bdvisa.com
Telephone: +91-7289000071
Siliguri-
Sonali Bank White House 304/3 ,
Sevoke Road, P.S: SILIGURI - 734001
Form Filling Centre at Siliguri-
Shop No. 30 & 31,
2nd Floor International Market,
Sevok Road (Near Pani Tanki More).
Siliguri - 734001